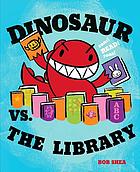 S
o
n
g
s
We sang Wheels on the Bus right after our Hello Song, and I thought I'd set the mood by having my dinosaur t-rex puppet ride the bus with a GRRR but I was a bit overenthusiastic and one usually cheerful puppy burst into tears. So THEN we had the babies on the bus (who usually go peek-a-boo) go waaa waaa waaa and it was pretty darn funny.
Snappy Little Dinosaurs
-- pop-up book. Just read
How Do Dinosaurs Go Up and Down by Jane Yolen. There's something a bit off about this book. Sometimes the text applies to the fold out and sometimes it isn't. Either read it all through, be quick, or pick a different one. She has so many.
Duck, Duck, Dinosaur

by Kallie George. I always reading a book in different voices, and this simple trick seems to work on the babies too.
I'm a Dirty Dinosaur
by Janeen Brian
.
Rhymes AND the dino goes over the names of all his parts of the body! Quite the megahit! And you can segue directly into "This is the Way We Wash Our Face." I used I'm a Hungry Dinosaur this year. It might not have been as great, but the moms did join in with the motions and it was fun.
Oh My Oh My Oh Dinosaurs. Sandra Boynton is always a fun readaloud. I downloaded some cute
stegosauruses
on to red, yellow, blue and green paper for a rousing finale the kids liked.
Try: Dinosaur Roar! by Paul & Henrietta Stickland. But I do like Sandra Boynton better. Simpler and better rhymes for this group.
Next year: Dinosaur vs. The Library
by Bob Shea. The next time I read this book, I'll remember that Dinosaur is supposed to be a little kid playing wildly with other little kids (disguised as cows, chicks, turtles, etc.) and I'll read it like that. I think it would do better without the big stuffed puppets I tried to use.
S
o
n
g
s
The Dinosaurs Ride the Bus!!!
Examples: Sung to: "The Wheels on the Bus"
The Pteranodon's wings went FLAP, FLAP, FLAP,
FLAP, FLAP, FLAP, FLAP. FLAP, FLAP
The Pteranodon's wings went FLAP, FLAP, FLAP
All around the swamp.
The Tyrannosaurus Rex went GRRR, GRRR, GRRR,
The Triceratops horns went POKE, POKE, POKE
The Apatosaurus went MUNCH, MUNCH, MUNCH,
The Stegosaurus tail went SPIKE, SPIKE, SPIKE,